Rooms
All rooms are spacious, clean and spacious with private bath. You will have already shared kitchen equipped with all necessary utensils. The price includes linen for the bathroom, bed linen.
Check-in time has no limits, you can arrive any time, upon notice. Upon your arrival you are handed the key to the property to enter into your room so as to be completely independent.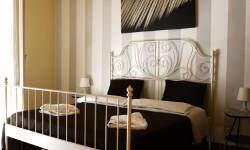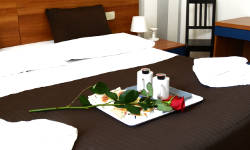 If you plan to arrive after midnight, please send an e-mail, or phone to inform your expected time of arrival.
Check-out is scheduled for 10.00 am.
All services:
* Free Internet Wi-fi in the structure
* Common Area
* TV
* Reading lamp
* Hairdryer
* Luggage Storage
* Reception 24 hours
Novellaitaly – Via Guido Monaco, 25 – 50144 Firenze
Mobile +39 389/1206552 – info@novellaitaly.com – C.F. VSLNIO70M62Z129Q